The Foreign Students' Registry held its International Students' Fair on the afternoon of 11th March, 2019. The event presented an exquisite tapestry of diverse cultures through dance, music, and art. The international students from Nepal, Bangladesh, Turkmenistan, Tajikistan, Afghanistan, and Tibet, presented their national dances and together presented a fusion dance. The Indian students joined in with Kathak and Bhangra. Musical performances from scholars from Bangladesh, Afghanistan, and north-east India enthralled all. Students from Mauritius and Afghanistan kept the audience entertained with their compering. Our Vietnamese student exhibited her beautiful hand-made paintings.

Mr Akhilesh Mishra, Director General, ICCR graced the occasion as the Chief Guest.The event was also attended by government representatives of different countries. The Chief Guest's address conveyed the strengths of Indian education to the international students and received a loud applause

The venue, decorated with flags from the more than 70 countries and an exquisite Rangoli and other artwork, bore a festive look. The atmosphere truly embraced the philosophy of Vasudhaiva Kutumbakam.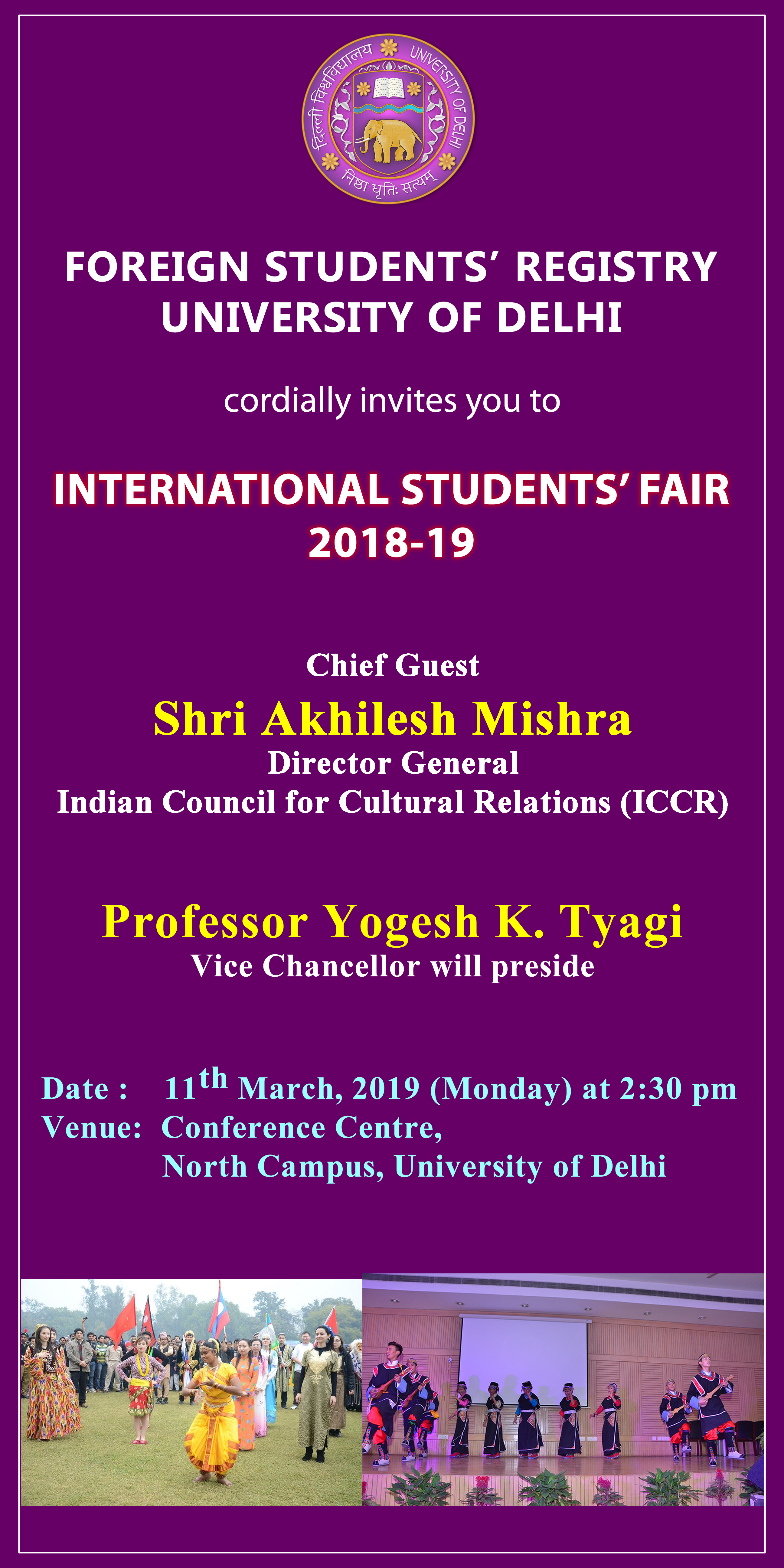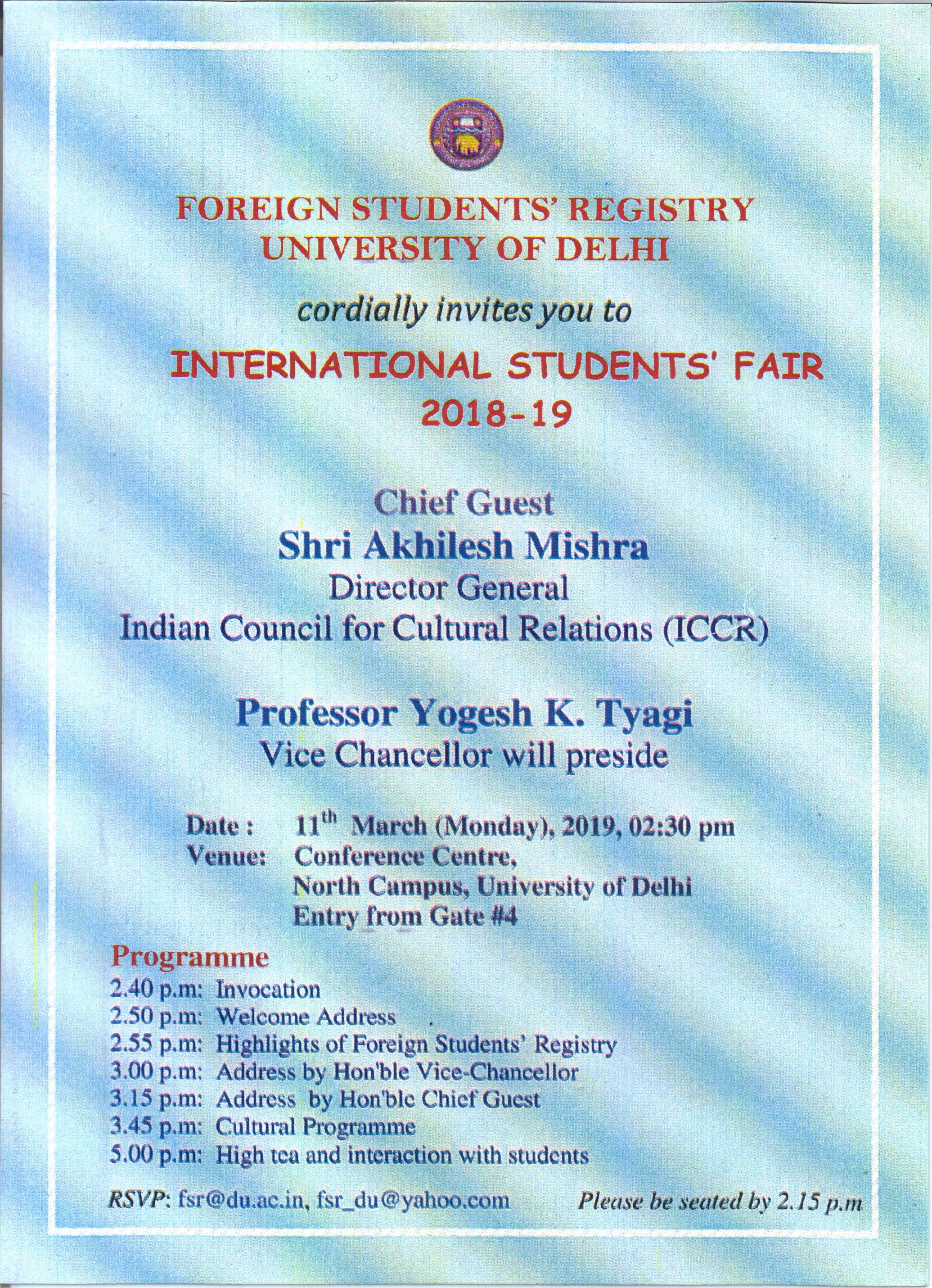 Please submit the marksheets of the qualifying exam of the course that you have applied for by 15th July, 2019
Admissions 2019-20 Guidelines for Foreign Students
(updated on 22/02/2019 at 7pm - The previous notifications on this matter stands cancelled)
The Application Fee is INR 1500